Lucas
Peter Herbert Lucas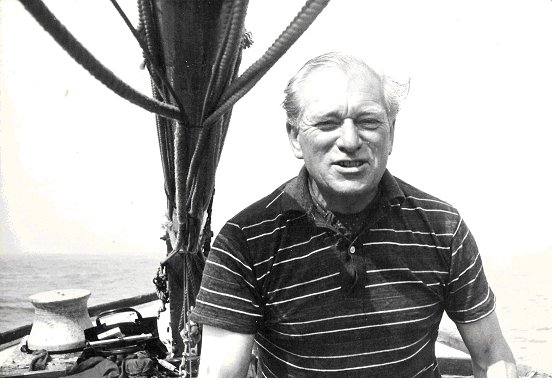 Peter Lucas was born in Bournemouth, Dorset on 22nd September 1911.
His mother was the daughter of Sir Oswald Brierly, Marine Painter in Ordinary to Queen Victoria.
He studied at the Royal College of Art and served in the Royal Navy in the Second World War.
In 1944 he married Barbara Normanton (nee Frankland) This marriage was later dissolved and in 1960 he married Claudia Wagstaffe (nee Calmon). In his later life he lived in Kent, but suffered a severe stroke in 1983. This left him unable to use his right hand or speak, but he continued to paint using his left hand intil he died in 1991.
For a description of one of his paintings by the writer Jonathan Meades, follow this link.